About the Artist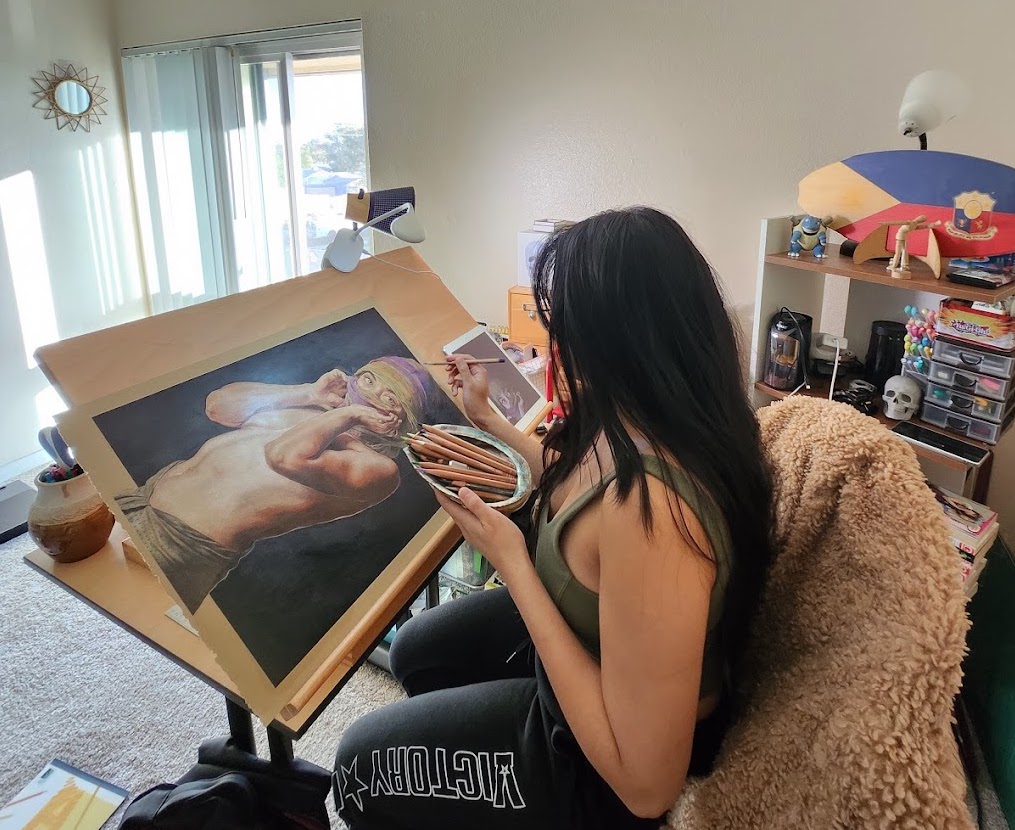 Florence Harosh (née Olegario Delacruz) is a first generation Filipino-American artist brought up in Paradise Hills of Southeast San Diego. Coming from a family predominantly in medical professions, Florence sought to break the mold from the traditional Filipino career archetype by becoming a professional artist.
Florence has been classically trained since her high school enrollment at the San Diego School of Creative and Performing Arts from 2008 – 2012. Florence continued to progress in her studies by declaring her minor in art as a supplement to her psychology degree at San Diego State University 2012-2016.
Upon graduation, Florence no longer had access to wide range of studio space where she once painted. But what she did have at home was a tin of Prismacolor colored pencils. From there she resorted to producing portraits in this very medium due to the convenience of creating within a limited space. Florence continued drawing in colored pencil as her preferred medium, allowing her to capture the precision of her subjects through a slow, but meditative process. From there Florence flourished in her self-study of portraits with subjects ranging from public figures to intimate ones close to her. Within the mastery of the colored pencil medium she aims to not only capture the likeness, but that a story is told behind the face.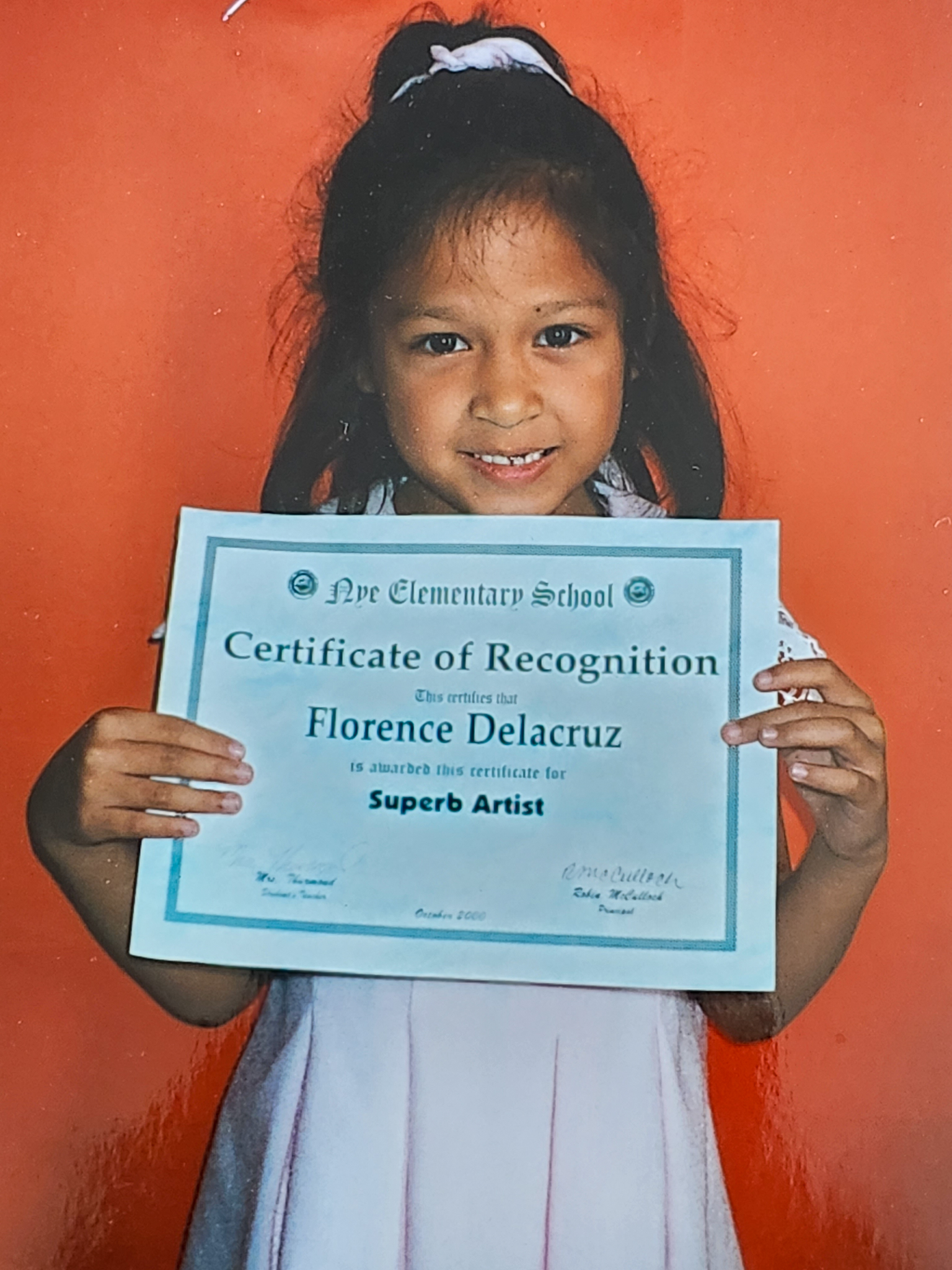 Jerry Artarama's 2021 Help An Artist in Need — Jerry Goldstein Foundation (Entry 35)
California Relief Fund for Artists and Cultural Practitioners — California Arts Council and Yerba Buena Center for the Arts